Laurie Suarez Releases A Comprehensive Guide to Understanding Blockchain & Cryptocurrency
Laurie Suarez is a renowned cryptocurrency expert who is on a mission to empower individuals and bring transparency in the crypto world.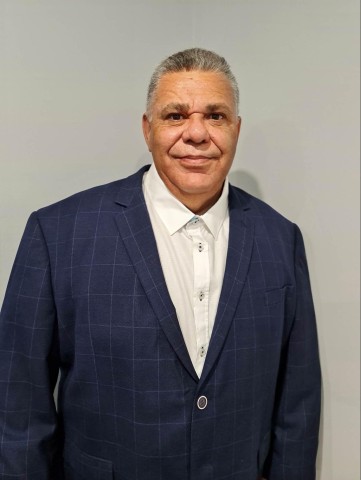 Laurie Suarez, a globally renowned cryptocurrency expert, author, and advocate for responsible investing, has recently unveiled a comprehensive guide to blockchain technology. With a focus on demystifying the complexities of blockchain, Suarez aims to empower common people to confidently navigate the world of cryptocurrency.
Laurie Suarez, widely recognized for his best-selling books on cryptocurrency, including "Launch: A Beginners Handbook to Digital Currencies" and "Crypto Revolution: Navigating the Future of Decentralized Finance," is a respected figure in the world of digital assets. As a regular contributor to major publications, he has been instrumental in educating the masses about the risks and rewards of cryptocurrency.
Suarez's approach to explaining blockchain and cryptocurrency is characterized by its clarity and accessibility. He uniquely transforms complex concepts into easily understandable terms, making the crypto world more approachable for beginners.
In his latest guide, Suarez describes blockchain as "Where trust is coded, and transactions redefine transparency." This succinct statement captures the essence of blockchain technology and its role in ensuring the security and transparency of transactions across numerous computers.
Moreover, Laurie Suarez asserts, "Cryptocurrency: Digital gold for a decentralized world." This perspective underscores the growing significance of cryptocurrency in today's global economy, where decentralization and digital assets are becoming increasingly prominent.
With a career spanning the early days of cryptocurrency, Laurie Suarez has remained unwavering in his commitment to responsible investing. He advocates for ensuring that people are well-informed about the cryptocurrency market's intricacies, guiding them toward informed investment decisions.
Laurie's books have already impacted thousands of individuals, providing them with valuable insights into cryptocurrency and helping them make wise investment choices. His dedication to making cryptocurrency accessible to the masses has earned him a loyal following.
Beyond his work as an author, Laurie Suarez is also a co-founder of a cryptocurrency investment firm. His active involvement in the cryptocurrency community exemplifies his dedication to the industry's growth and development. He constantly explores innovative ways to harness blockchain technology's potential and advance the field.
As the world continues to adapt to the digital era, Laurie Suarez's contributions have become increasingly indispensable. His comprehensive guide to blockchain is poised to empower individuals with the knowledge they need to thrive in the evolving world of cryptocurrency.
For media inquiries, interviews, or additional information about Laurie Suarez and his guide to blockchain, please visit https://www.cryptonewsbylauriesuarez.com/demystifying-blockchain-the-tech-behind-cryptocurrency/
About Laurie Suarez:
Laurie Suarez Corporation is a prominent cryptocurrency and blockchain consultancy dedicated to providing expert guidance and education to individuals and organizations navigating the dynamic world of digital assets. Founded by Laurie Suarez, it focuses on responsible investing and transparent information dissemination, empowering individuals in the cryptocurrency landscape.
Media Contact
Company Name: Laurie Suarez Corporation
Contact Person: Laurie Suarez
Email: Send Email
City: Brisbane
State: Queensland
Country: Australia
Website: www.cryptonewsbylauriesuarez.com